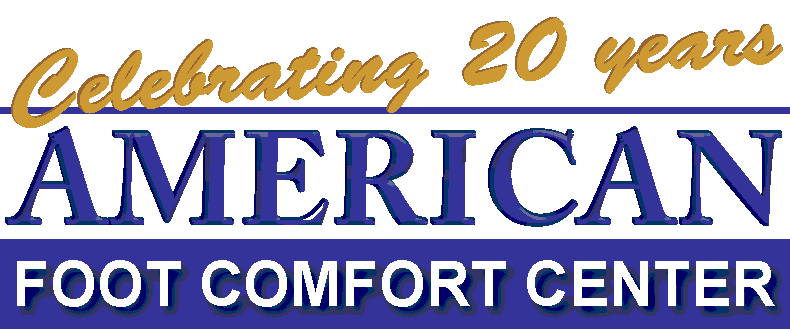 1670 Myrtle Avenue, Eureka, CA 95501 • (707) 445-8690
Frequently Asked Questions
Q. How long should it take to break in new shoes?

A. Depending on the type of shoe construction; perhaps up to one week could be experienced. It is recommended to wear your shoes 4-5 hours per day during the break-in period. This allows the shoe leather to gradually form to the contours of your foot. This process also gives your foot a chance to get used to the new pressure points of the shoe.
Q. Why would my new orthoses feel uncomfortable?

A. Some patients occasionally report mild aches or discomfort in other parts of the body such as the knee hip or back. If this is the case with you, do not extend the break-in time of 4-5 hours for the first 3-14 days. In all likelihood these symptoms will disappear in a short period of time as your body posture realigns itself and functions more efficiently.
Q. If I follow the break-in period and my orthoses hurt, what can we do?

A. It is possible that your orthoses may require some small change or adjustment to improve their function or make them more comfortable.
Q. Will my orthoses fit in any shoe?

A. No. Some orthoses are made for depth shoes. These types are considered full length or total contact. Some orthoses are made for dress shoes. These are generally smaller and shorter, half length. In either case there must be room in the shoe for both the orthoses and foot.
Q. Will my orthoses perform better in some shoes than others?
A. Yes. Many times your orthoses is designed to alter the range of motion of your foot. An orthoses is only as good as the shoe you put it in. In order to realize the highest benefit from any orthoses, some type of supportive shoes should be worn. Try to purchase a shoe which has deeper heel seats or counters.